Reach Healthy Audiences
Healthy Ads is an advertising platform for Health, Fitness, Pharmaceutical & Medical brands to reach highly engaged and healthy conscious consumers online.
We directly manage hundreds of quality health based publishers and provide both direct and programmatic solutions for every campaign.
Reach an audience from millennials to baby boomers which not only have an active lifestyle, but take a wellness focused approach to the way they live their lives. Below are some of the attributes of our unique audience
Healthy Ads works with every type of Health, Fitness, Pharmaceutical and Medical brand to reach highly engaged consumers, online at scale. We also work with many non-endemic advertisers to reach our healthy focused audience. Every branding campaign is different, with different target audiences and different goals.
So, no matter if you're working on a Programmatic basis or prefer to book a Guaranteed order via IO we'll ensure your campaign is laser focused on your target audience.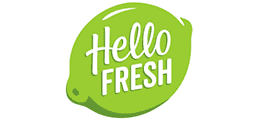 Healthy Ads offers a wide range of First Party Data Segments ideal for your Health, Fitness, Pharmaceutical or Medical campaigns. Data Segments can be used to power Private Marketplace (PMPs) / Deal IDs across Healthy Ads inventory or used Uncoupled in your DSP.
Integrated Demand Side Platforms (DSPs)
For programmatic enabled Brands with In-house Trading Teams, Agency Trading Desks, Retargeters or Independent Traders, Healthy Ads is built upon Appnexus tech stack and fully integrated programmatically with the following Demand Side Platforms enabling streamlined, transparent connections between advertisers and consumers.
Display
With unlimited Display formats available, reach Healthy Consumers with across Laptop & Desktops. Take advantage of data targeting and high impact placements.
Mobile
Reach Consumers on Mobile devices wherever they are. With Creative Mobile executions like Interstitials, Interscrollers, Mobile Outstream and Adhesions, we have a mobile solutions to reach your target audience everytime.
Video
Video should be part of every brand's digital advertising plan. With video formats like Outstream or PreRoll, you'll make an impression every time with the right audience.
Target consumers within the content they reading by leveraging a Native Advertising Strategy. Native Creative units seamlessly integrated into the natural look and feel of the webpages in which it is placed.
Let the Healthy Ads team walk you through all the options available to ensure that your Health, Fitness, Pharmaceutical or Medical campaign has the best possible combination of Premium Guaranteed Inventory, First Party Data and Programmatic elements.